As 2016 draws to a close, I'd just like to wish you all a Happy New Year!
Remember to keep an eye on your finances in 2017 so that you can find prosperity and comfort in the years ahead.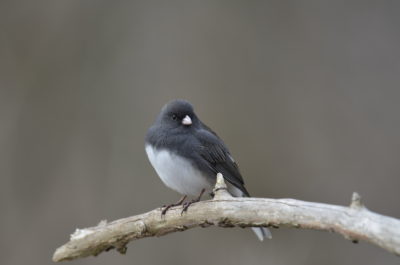 Dark-eyed Junco keeping an eye out for trouble
In another half hour, we'll have more TFSA contribution room again. I wonder what we should invest in this coming year?
Join In
If you have financial goals for 2017, please feel welcome to share them with a comment.