I admit it. In the heady days of the late 1990s I bought a BMO mutual fund for my RRSP. Actually I bought 3. Eventually the time came when I moved these mutual funds into an account at BMO InvestorLine and then decided to sell them. Here's what happened.
Why Did I Buy BMO Mutual Funds in My RRSP?
In best "Wealthy Barber" manner, I bought small amounts of several mutual funds in my RRSP every month for a while to dollar cost average. Once some promotion or other ended, I stopped buying any more units. After a spectacular drop in market value against book value, I stopped reading my statements. For about 10  years.
I do not recommend others copy this style of investing!
However, after ten years, the funds were showing respectable performances. So I left them alone, as a sort-of in joke with myself.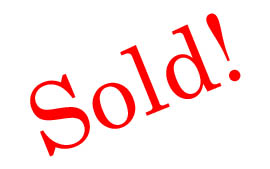 Fast forward to last week, when I finally decided to get rid of the first of these funds. I had a very small holding of the BMO Dividend Fund. During the year after I brought the fund into my self-directed account at BMO InvestorLine, the market value had dropped. Eventually it rallied up to within $100 of what it was worth when I moved it in. So I decided to sell  it. I could make $100 just "week-trading" TD shares, and get a respectable dividend if I actually had to wait months or even years to make that $100.
So before the 2 p.m. deadline for sales of BMO mutual funds, I placed an order to sell ALL.
After the Sell All Order Was Submitted
The next day, Thursday, my order was reported as Filled, but nothing changed in my Holdings report.
The next, next day, Friday, the sale appeared in my Transaction History list back dated to the day I submitted the Sell order. The cash also appeared in my account, ready for me to re-invest.
However, it also created a puzzle. The Transaction History said the money was for the sale of only 121 units, not 121.759 units.
Of course it was now a Friday, so I decided to give it another business day or two to see what had happened to my partial units.


Did I Give Away My Partial Units in the Fund?
By Monday, I had an additional line item in the Transaction History. It says that .759 units were released at no price with 0 value!
I started to steam a bit (that's over $30 worth of cash, buster!) till I remembered I'm dealing with BMO InvestorLine. Reporting the way I expect seems to be unusual for them.
So I went online and checked the closing price for the BMO Dividend Fund for the day I sold the units. Then I divided the dollars deposited in my account by that price. The result: 121.759. So I had been paid for the partial units, they just didn't report that I had been paid the way I expected.
BMO InvestorLine Has Room for Improvement in Reporting the Sale of the Mutual Fund
So all's well that ends well, although the reporting, frankly, could stand some improvement. It should either report all of the units, whole and partial, sold and the price and the total sale value as one line item in the Transaction History; Or, it should report two lines, each with the number of units or partial units, the price and the total sale value of that part of the transaction. But perhaps that would make it a little too easy for users?
Do You Pay a Fee to Sell a Mutual Fund Held in a BMO InvestorLine Account?
There was no fee for the sale of this no-load fund. BMO InvestorLine does not charge a fee on virtually all of the mutual funds it offers to buy and sell. However, sometimes there is a fee charged by the source of the mutual fund. Always check the prospectus or phone a mutual fund company before buying or selling their fund, no matter what self-directed broker you may be using to make the purchase or sale.
Related Reading
Join In
Have you sold a mutual fund through a self-directed plan? Did anything surprise you? Any sneaky fees or commissions we should know about? Please share your experience with a comment.