I have a US Dollar account at both Tangerine, formerly ING Direct, and CIBC. Together they give me the services I want for the lowest fees I could find. I thought it might be interesting, though, to compare the US dollar accounts offered by Tangerine ING Direct, BMO, CIBC, RBC, ScotiaBank and TD.
Comparing Fees, Minimum Balances and Interest Paid for US Dollar Bank Accounts
Here's what I found when researching accounts. This information was correct on October 12, 2012.
This information was checked and minor updates made on April 9, 2013.
Information may change without notice. Please double check with a bank before making a final decision.
Fees
Minimum Balance
Interest Paid
ICICI Bank Canada
none
none
.75%
Tangerine ING Direct
none
none
.5%
Ally Personal US Savings
none
none
.25%
BMO Savings
yes, unless you reach the minimum monthly balance set by your bank plan
varies
.15%
BMO Chequing
yes, unless you reach the minimum monthly balance set by your bank plan
varies
0
CIBC
-no fee to deposit
-$0.75 fee to withdraw or transact
none
.05% up to first $10,000; slightly higher above that
Royal Savings
$2 per month which provides 6 free ATM transactions
$1 US per each additional transaction
none
0
ScotiaBank
2 free transactions per month, then $1 per transaction
Daily minimum balance of 200 USD or $1 US monthly fee
.01% for 1000-5000 USD, slightly higher above that
TD Chequing
$1 per transaction unless you maintain a minimum monthly balance of $1000 US
1000 US for free chequing
.05% on balances between 1000-5000 US, slightly higher above that
Exchange Rate on US Dollar Purchases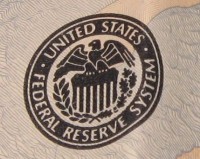 I found the best exchange rate to buy US dollars in 2012 was offered by ING Direct/Tangerine. See my article: Buy Your US Dollars at ING Direct.


Depositing USD Cheques
I can deposit cheques payable in US Dollars into my USD account at CIBC at the teller. Similarly, they can be deposited at the teller at BMO, TD, and Royal.
I can deposit US cheques by mail to my Tangerine ING Direct account. This would require either paying for postage and an envelope, or nagging Tangerine to mail me some postage free envelopes. They reminded me that there is a 15-day hold on international cheques. I think all of the banks have a long hold on foreign cheques, though.
Writing Cheques
Personally, I don't need to write cheques in US dollars. However, I did try to find out some facts for those who do.
I cannot write cheques on my ING Tangerine US Dollar account.
I could write cheques on my CIBC US Dollar account but I would have to purchase cheques to do so. (This is what the teller told me.)
You can open a BMO USD chequing account, but it pays no interest. The savings account is described above.
You can open a TD USD chequing account. It costs $1 for each transaction, but the fee is waived with a minimum monthly balance of $1000 US.
You can open a Royal bank USD chequing account. It costs $1 for each transaction, but 6 transactions are included for free in the $2 monthly fee.
You can open a Scotiabank US Dollar account. It appears you could write cheques on it, but you would have to purchase the cheques to do so. (This is not totally clear on their website.)
No CDIC Insurance for US Dollar Deposits to Canadian Banks
Deposits made in US dollars in Canadian banks are not insured by the Canadian Deposit Insurance Corporation, unlike deposits made in Canadian dollars. So be aware that if you bank goes bankrupt you will most likely use any money you have deposited in US dollars. (Of course if a Canadian bank goes bankrupt we may have much larger issues to worry about!)
What's Best for Me
Given what I needed: to cash cheques and take out US cash, a combination of Tangerine ING Direct and CIBC US dollar accounts offered the best deal. Your needs may make another choice better.
Related Reading
Join In
How do you do your US dollar banking? Have you found a better deal yet? Please share your insights with a comment.
Yes, we bank with Tangerine.ca among other places. If you open your first account ever with Tangerine (or ING Direct) using our Orange Key below, and deposit $100 before January 31, 2017, you and we will both get a cash bonus of $50 each. (Yes, they did extend the promotion for another few months!) All you have to do is enter the Orange Key 46470587S1 when you are opening your Account, and you're set to go.
Just copy our Orange Key, then click on this Tangerine link to see the details and apply for an account. (Note: it only applies to people with no existing or previous accounts with Tangerine or ING Direct.)